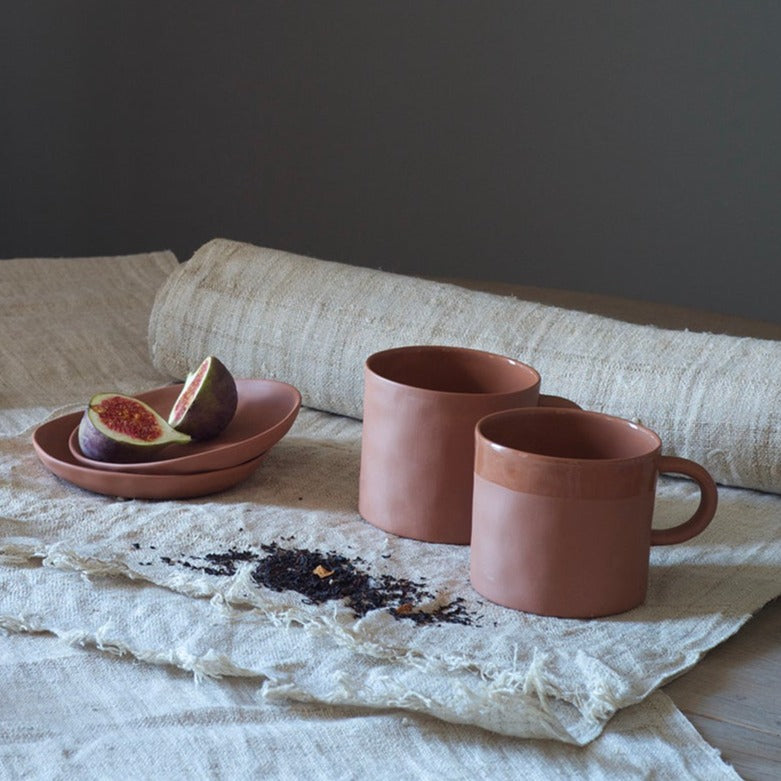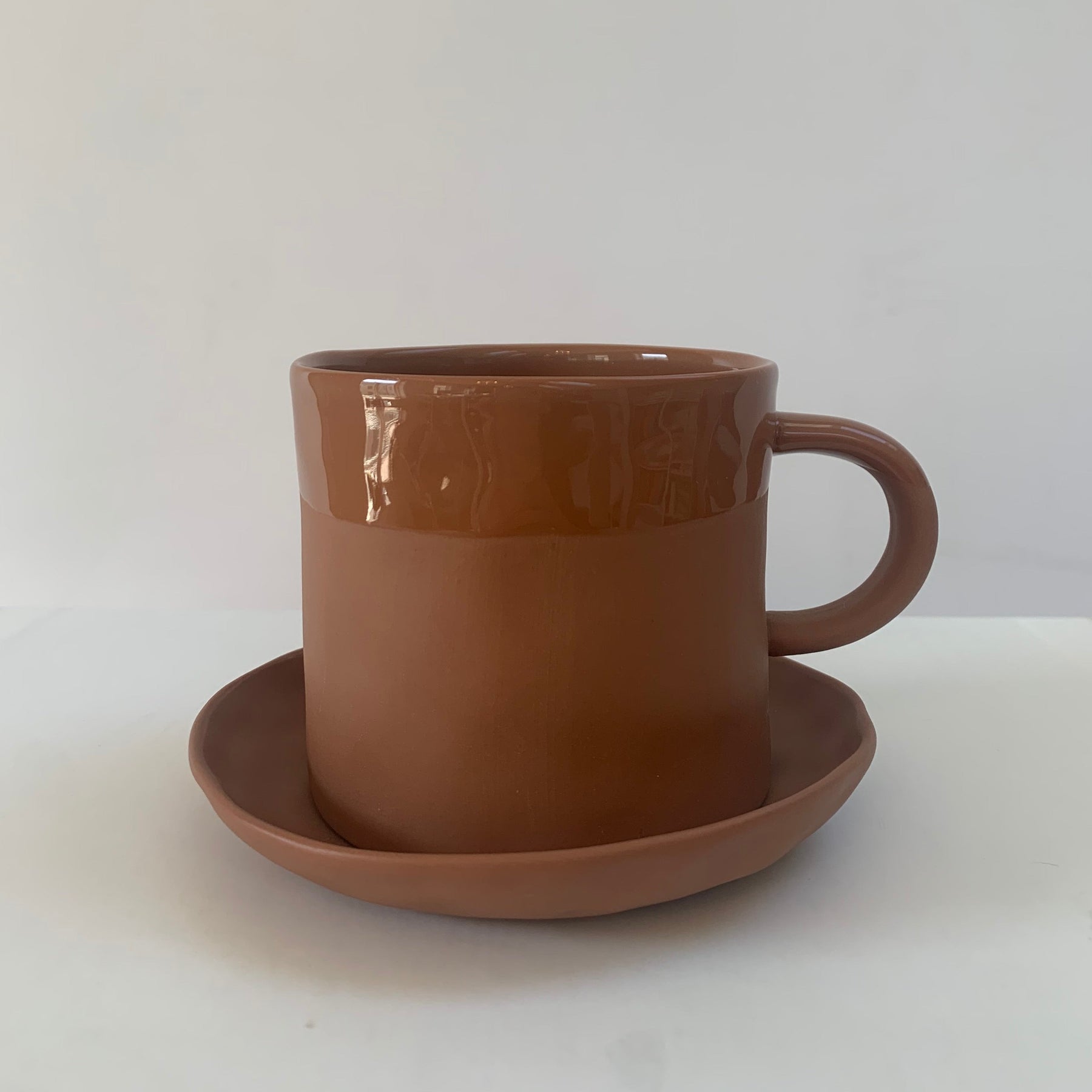 Mug handle TERRACOTTA glossy edge
✔ HANDMADE IN THE BEST QUALITY ✈ FAST DELIVERIES
Mug Terracotta glazed edge is a perfect coffee cup, but can also be used as a small bowl for breakfast and yogurt, for example. Made of porcelain clay with pigments, glazed inside and a matte outside. The cup is cast and has an uneven surface. The barrel is purchased separately.
Dishwasher safe.
Dimensions approx. 8x10cm.
Holds approx. 300CL.
The service Patchy is made with high-quality porcelain clay, fired to about 1300℃; the highest temperature of all clays. The clay sinters and thus becomes waterproof, strong and very durable because it is fired at such a high temperature. Reminiscent of bone china.